Boomer . . . the Band
Beginnings
The call went out in January 1979 for competent musicians interested in auditioning for a Philadelphia rock band to back former singer/songwriter/guitarist/bassist and co-founder of Johnny's Dance Band, one Johnny Jackson.
By an act of God, Chris MacAlpine [guitar], Jimmy Bevan [keys], Richie Leone [bass] and John Evans [drums, later Don Antonelli] were delivered to Johnny's doorstep and Boomer was formed.
The band was magical from the downbeat of the first rehearsal inside that Germantown duplex, to the stage of the Main Point in Bryn Mawr six weeks later, to the recording sessions at Phil and Joe Noccolo's Studio 4 in Wayne, Pa and until Boomer's final note rang out six short months later.
And no record contract, either, despite the band's best efforts and those by the Dick Whiteford Agency.
Tired of the music business rat race after eight years playing everywhere on the east coast and winding up despondent and frustrated at being upstaged by Disco, Johnny took his mid 60's baby-blue Fender Stratocaster up to Manny's in NYC in July of '79 and sold it to pay the security deposit on a farm he intended to rent in Bucks County, PA.
And he never looked back, either, until the Muse spun him around again in 2002 and said "You ain't done yet!" Johnny likes it when girls tell him what to do!
All Boomer's Philadelphia area performances during 1979 were recorded live on a Teac four track tape deck. Care was taken in 2008 to "bake" the original ¼ inch tapes in order to transfer them to digital. The best examples are forthcoming.
---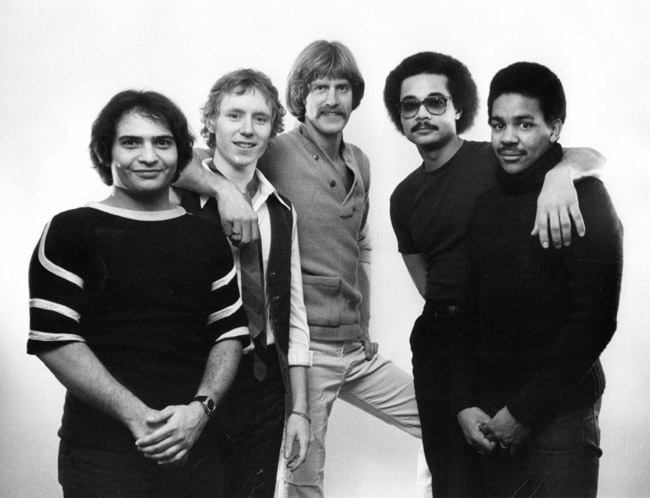 ---